New Patients at
Village Wellness Clinic
We're thrilled that you're considering care with us. Our team practices a two-visit new patient process, which gives us the appropriate time to study your case and determine the absolute best way to move forward to help you achieve your goals.
Your First Appointment
Before you step foot in our practice, you'll have likely already completed some easy online paperwork. If we have additional forms for you to fill out, we'll give them to you upon entering and after a temperature screen to ensure our space remains clean and safe for all.
Next, we'll invite you back to meet our practitioner, who will take the time to get to know you and your health concerns. We take extreme pride in diving deep to get the best understanding of where you were, where you are, and where you'd like to go in terms of your health. We'll ask questions, perform a surface scan of your spine and then refer you out for x-rays. We typically don't adjust patients on the first visit unless they've received chiropractic care before.
Before leaving, you'll set up your follow up appointment.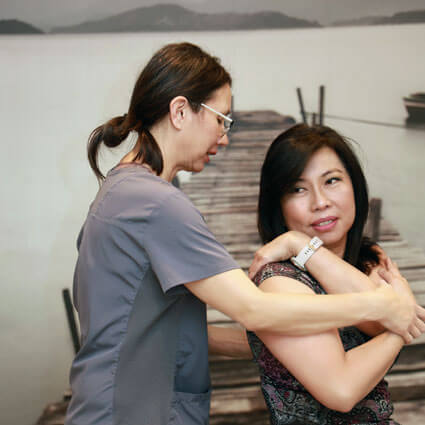 Your Second Chiropractic Appointment
At this visit, we'll go over your report of findings with you and spend time looking at your x-rays and scan results. We want to make you an active partner in your health, and believe that pointing out potential causes and solutions for you provides the best chance for future wellness.
We'll then go over our recommended care plan for you, which may include chiropractic adjustments and other modalities–there's no 'one size fits all' approach here–care is always unique to each individual patient.
If you'd like to move forward with care at this visit, we'll do so, as well as handle any financial questions you may have. We're happy to offer pay as you go options or monthly billing for our Chiropractic patients.
Book Your Time Today
We'd love to welcome you into our care! If you'd like to learn more about focused chiropractic or another modality that can help you get back to living your best life, contact us for your first visit.
We can't wait to help you thrive, naturally.
CONTACT US

New Patients at Village Wellness Clinic | (905) 471-5311