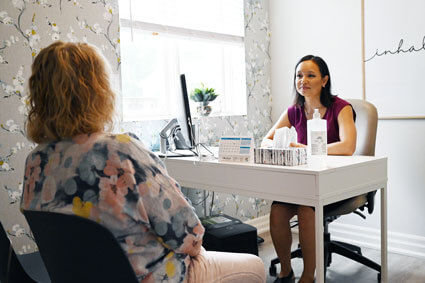 Naturopathic Medicine
At Village Wellness Clinic, we believe in offering patients a variety of options to get well and stay well. One of those practices often employed is called naturopathic medicine, which is a complex and multi-dimensional system designed to give patients relief, naturally.
Naturopathy is all about uncovering your health history and pinpointing what could be causing the problems you're currently experiencing. We consider ourselves "investigators" and love helping patients discover issues they may not have even known existed.
Naturopathic Services
Naturopathic services in our practice may include things like:
Functional medicine nutrition: We'll take a look at your gut health and overall health to determine the best and worst foods for your body through focused testing. We can figure out the best combination of macro and micro nutrients for your specific needs, as well as discussing the best ongoing diet to meet your goals.
Acupuncture: Acupuncture has existed for thousands of years and works to balance the energy of your body to help systems flow better. Acupuncture can be focused to a specific area or problem point and does not hurt.
Homeopathy: This involves supplement blends from plants and animals that help address energy and restore balance. It's often described as "getting your body back on the right track when you've wandered off course."
Western and Chinese herbs: Tried and tested herbs for thousands of years may help restore wellness and promote health.
Ready to Book Your Visit?
We'd love to welcome you into our practice so that you can unlock your true health potential. Find out how we can help when you call today to book a visit. We can't wait to help you address and achieve your goals.
Get started today!
CONTACT US
Naturopathic Medicine Hours
Mondays: 10:00am – 8:00pm
Wednesdays: 10:00am – 4:30pm
Thursdays: 10:00am – 4:30pm
Saturdays: 9:00am – 3:00pm

Naturopathic Medicine Markham, Markham Village ON | (905) 471-5311