Meet Chelsey Adilyn Tan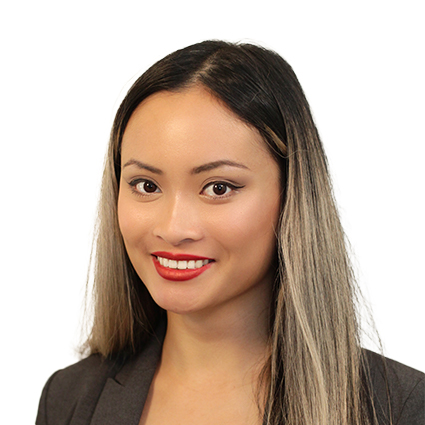 If you've been struggling with feeling emotionally isolated, Chelsey understands. Her own experiences of lack of emotional support and being the empathetic person who people turned to inspired her to become a psychotherapist, using empathy and compassion to support others.
She is excited to join Village Wellness Clinic so that she can help more people overcome the challenges that have been holding them back from living a satisfying life.
Chelsey wants to help you realize your potential through therapeutic discussions that lead you down a path where you can identify hidden strengths and resources that can be applied to present problems.
Supporting You on Your Journey to Becoming Your Best Self
Chelsey is a registered psychotherapist (qualifying) with an Honours Bachelor of Life Sciences in Psychology and Cognitive Science as well as a Master of Pastoral Studies (MPS) from the University of Toronto with a certificate in Spiritual Care and Psychotherapy.
She has spent two years working as a Crisis Responder for those going through a mental health crisis. During her time in school, Chelsey has done two internships that involved helping everyone from teenagers to the elderly cope with depression, anxiety, stress, mood and personality disorders, grief, bereavement, and chronic or terminal illness. Additionally, she works supports clients who have experienced trauma from Motor Vehicle Accidents in re-gaining hope, strength, and resilience to the challenges of recovery.
Helping You Build the Life You Want
Chelsey sees her work as a journey with you to support you as you overcome the challenges of life. She ensures you and every client are cared for, understood, accepted, and supported exactly as you are, with no judgment.
She knows everyone encounters various forms of suffering and internal struggles unique to the cultural and family contexts they grew up in. While hardship is inevitable, Chelsey believes that becoming aware of your values, what you believe, who you are, and what you want out of life can bring you closer to finding your inner strength to help you overcome your suffering. She considers it an honour to work with you to build the meaningful life you've always wanted.
Outside the Practice
When she isn't helping patients, Chelsey loves learning new facts about psychology, reading books about the meaning of life, playing the guitar, working out, and spending time with friends.
Schedule Now
No matter what you're facing, there's hope. Book an appointment with Chelsey today.

Chelsey Adilyn Tan | (905) 471-5311