Massage Therapy
We would like to welcome you to our family of wonderful patients. Thank you for the confidence shown in selecting us as your massage therapists. Our mission is to educate and massage as many families as possible to help them achieve optimal health without drugs and surgery; to find solutions to your health problems, and to make you feel better now and in the future.
Understanding Massage Therapy
Massage Therapy helps release tight muscles, but the benefits of massage don't end there. Benefits of massage therapy include: reducing pain, increasing mobility, stress reduction, lowering blood pressure, reducing heart rate, decreasing depression, improving circulation, and increasing your overall feeling of well being. Studies have even shown that massage therapy helps with brain development in infants and children. Massage therapy can be beneficial for the entire family including children.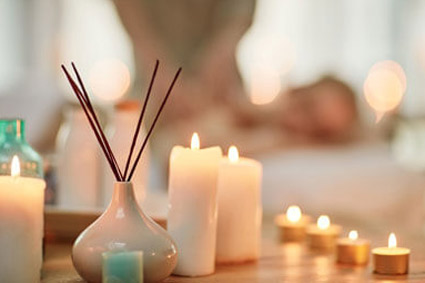 Conditions Treated:
Tendinitis
Headaches
Sciatica
Post surgery- swelling and scar manipulation
Plantar fasciitis
Headaches
Patella femoral syndrome
Sports injuries
Decrease range of motion
Swedish Massage: (Relaxation, Therapeutic and Deep Tissue)
Hot Stone Massage
Pre and Post Natal Massage
Sports Massage
Before a massage session you will be asked to fill out a health history form. All information is kept strictly confidential.
Massage sessions always occur in a private room. You will be asked to lie down on a table in between two sheets. How much clothing you take on or off is entirely up to you, your comfort level is a priority. Most clients leave on their undergarments. Only the area being worked on will be undraped, the rest of your body will be securely covered.
Feedback is extremely important. Please let the therapist know how you are feeling. For example, whether you prefer deep or light pressure. There is no wrong or right, everyone's body is unique.
At the end of your treatment your therapist may recommend stretching. Please make sure you follow through to get the most benefit from your massage.
It is important to drink plenty of water and take a warm Epsom salt bath after your massage. When tight muscles are relaxed, toxins like lactic acid will be released into your system and need to be flushed out.
Patients are responsible for the investment in their health, however most employers have an extended health benefits that help cover the investment of their massage therapy visit. You may require a prescription from your medical doctor in order for you to be reimbursed. Please make sure you go over your insurance policy. Upon payment for your treatment you will receive a printed, signed receipt with our registration number on it for you to submit to your insurance company.

Doula Services/Labour Support $1,200 (please contact Reshmi Cain for details).

We accept Visa, Mastercard, Cash and Debit.

Payment is due after each appointment or a monthly plan can be arranged. Please speak with the receptionist.
Book Your Massage
We hope that you will be satisfied with your treatment and will recommend us to your friends and family. Contact us today.
CONTACT US

Massage Therapy Markham, Markham Village ON | (905) 471-5311