Meet Dr. Camille Nghiem-Phu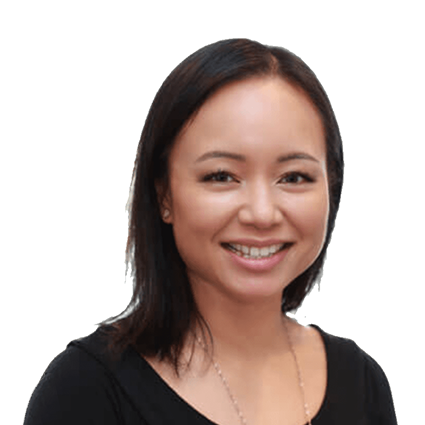 When Dr. Camille was in University, she had initially set out to become a medical doctor. While in school, she was diagnosed with an autoimmune condition that was quite rare. She'd spent time visiting so many doctors without finding relief that she felt defeated.
Finally, she saw a Naturopath and was put on a natural wellness program that ultimately sent her autoimmune condition into remission. She felt incredibly connected to the idea of natural wellness, and ultimately ended up dropping out of medical school to pursue Naturopathy instead–a decision she's thankful for every day.
I love the challenge of looking for the root cause of a patient's health concern or chronic illness. It's an investigation–sifting through a lot of history so we aren't just treating the symptoms. I love helping them identify what's really going on and developing a care plan that works to bring not only relief, but healing."
Custom Care for Every Patient
Dr. Camille believes in building a focused, unique care plan for each patient she welcomes into the practice. In fact, she hopes to not only help them feel better, but also arm them with the education needed to stay well for the long haul. She'll work with them to better understand naturopathic philosophies and the intricacies of their care plans.
EXPLORE NATUROPATHIC MEDICINE
Outside of the Practice
When Dr. Camille isn't helping patients feel better naturally, she enjoys spending time with her family and her dog. Together, they love to be outdoors and explore Markham. Dr. Camille believes that family is the heart of life, and looks forward to welcoming you to our practice's family.
Learn more about Dr. Camille when you book your visit with us. She can't wait to meet you.

Dr. Camille Nghiem-Phu | (905) 471-5311